ROCKING THE NEWS!
WITH THE BEGINNING OF 2023 THE LOUNGE ORFANZ ARE SETTLING IN FOR AS MUCH FUN AS WE CAN FIT INTO THE CALENDAR. THE CONTINUATION OF OUR RESIDENCIES AT WESTGATE HOTEL AND CASINO, SUNSET STATION AND VARIOUS NEIGHBORHOOD SPORTS BARS AS WELL AS THE ADDITION OF SOME OUT OF STATE APPEARANCES IN CALIFORNIA, ARIZONA AND UTAH.
NEW TSHIRTS ARE AVAILABLE FOR PURCHASE AT OUR SHOWS AND YOU'LL LOVE THE DESIGN.. ITS SO COOL SOMEONE THOUGHT TO STEAL OUR CAR SIGNS WITH THE SAME DESIGN!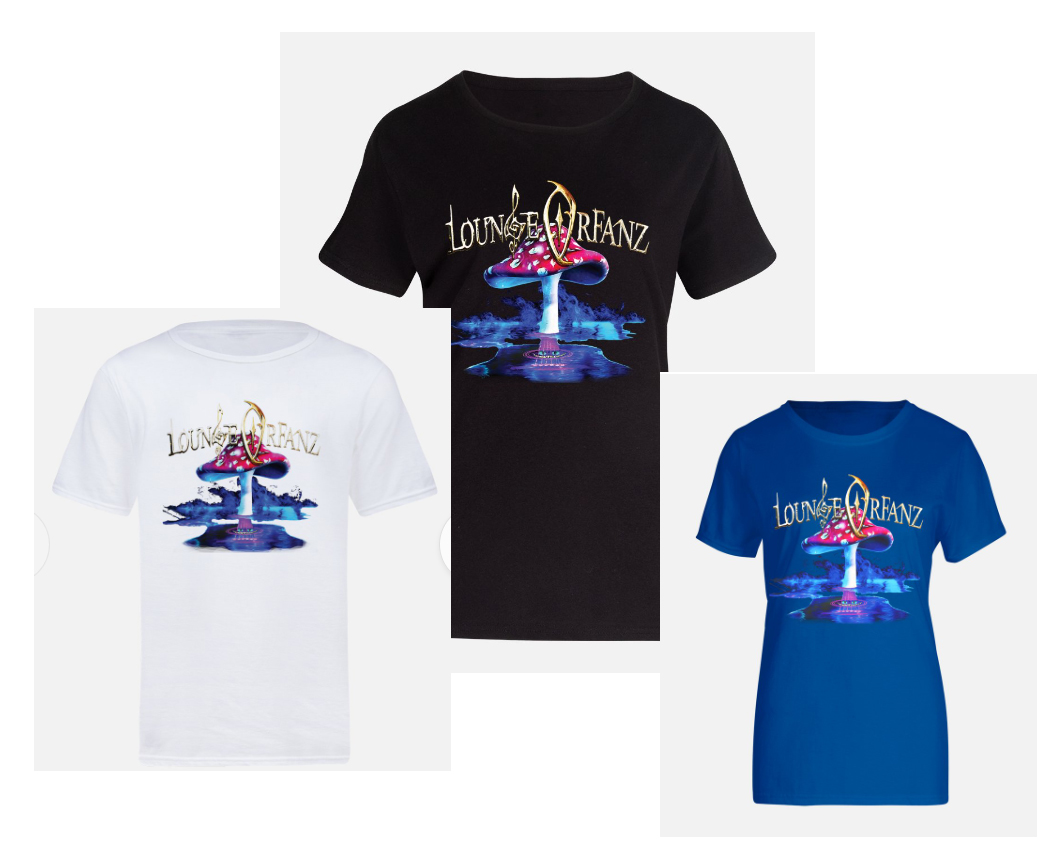 Spring 2022 has sprung in the best of ways. We started the year with a new contract at The WESTGATE hotel and casino (the former Hilton hotel) and we continue with our good friends up in Boulder City, Henderson, Cold Creek Canyon, San Diego as well as The Pirate Festival at Craig Ranch. There are other new venues in the works and we are poised to perform. 2022 is showing signs of blooming from every different direction and I mean that literally. We just performed for the crazy wagon train that is Dumont dunes for the second time and as always its an adventure! if you get a chance.. google the Dumont Dunes parties and see what I'm talking about. We hit the ground running and our calendar is looking fat!
WOW! THAT happened! its now mid 2021 and we have been added to the roster at Boulder station for every Friday thru the end of the year. The Lounge Orfanz are picking up steam with some new venues as well as tried and true venues and private events listed on the Calendar. A few new cover songs, a few original songs coming out of the studio and new friends we have met along the way. See the Calendar for the where and when
2020 saw many changes and challenges. Early 2020 started with a bang ! We had a new contract to continue our Fridays at Sunset Station for another year, we were adding Saturdays at Boulder station and some dates at Orleans, Westgate, Jacks, Hammers and other local gigs. March came in like a lion and out like a new born kitten in need of TLC.  Covid-19 became a problem, our state locked down and closed up with too many issues playing into the mix so we ended up with a total loss. Some of our musician friends played online with virtual tip jars, but we took the time for our family and to write in the studio.  New music locally grown has been our saving grace and while we had a couple live shows throughout the confusion we have stayed positive.. no wait... negative,, well you know what I mean!  
We received several contracts throughout 2020 that were recalled as the confusion of health and politics kept changing mandates but most of all we were concerned for our friends and fans too.  While this pandemic continues to rage in our society we will only invite our friends out if we feel the safety factor is well in hand.  With that in mind, we are invited to perform on Fridays at Boulder Station as of November 6th 8-11pm . The room we play in has a big plexiglass window behind us and at least 12 feet between us and the front seats that are set for distance from each other. We hope you will understand we will maintain a social distance but hugs are in our hearts and our performance.
MARCH 17 2020 TURNED OUT TO BE OUR LAST EVENT FOR NOW UNDER THE ORDER OF THE GOVERNOR OF NEVADA  DUE TO THE CORONA VIRUS SO..
UNTIL FURTHER NOTICE OUR SHOW-DATE CALENDAR WILL BE IN PAUSE. WE ENJOY HEARING FROM YOU AND WOULD LOVE TO KEEP IN TOUCH AS WE ALL GO THROUGH AN UNPRECEDENTED TIME IN OUR LIVES.  THE LOUNGE ORFANZ WILL RETURN AS SOON AS POSSIBLE , UNTIL THEN STAY SAFE AND LOVE ONE ANOTHER. 
PRESS RELEASE MARCH 2020 NEWS FLASH >>>
NEW RESIDENCY ADDED AT KIXX BAR IN BOULDER STATION  EVERY 2ND AND 4TH SATURDAY 8pm TO 11 THROUGHT 2020
PRESS RELEASE>>> OCTOBER 2019
LOUNGE ORFANZ WILL BE CELEBRATING our 3rd YEAR AT GAUDI BAR INSIDE SUNSET STATION CASINO
PRESS RELEASE>>> AUGUST 2019
KIXX BAR IN BOULDER STATION ADDED LOUNGE ORFANZ FOR NEW YEARS EVE 2020
PRESS RELEASE>>>  JULY 2018
NEW STOCK OF "MASHROOM" NOW AVAILABLE AT LIVE SHOWS 
PRESS RELEASE >>> BREAKING NEWS!! October 2017
 LOUNGE ORFANZ ADDED TO FRIDAYS AT SUNSET STATION'S GAUDI BAR
PRESS RELEASE>>> BREAKING NEWS!!!!!
JUNE 2017  "G" THE GUITARIST OF THE LOUNGE ORFANZ  OPENS FOR "TOTO" AT SANDS EXPO CENTER
PRESS RELEASE>>>> BREAKING NEWS!!!
MAY 2017 LOUNGE ORFANZ ADDED MONTHLY AT THE BAILIWICK IN THE ORLEANS HOTEL IN LAS VEGAS
PRESS RELEASE >>>>BREAKING NEWS!!! 
Digital Download sales of the Lounge Orfanz Album "Mashroom" vol.1  year end reports of 17,873 digital sales, all CD's 2ND pressing sold out, more on order 2021
Foreign and Third party sales have not been tabulated as of this writing. 
"Mashroom" vol. 2 in final stages of production release date to be announced soon. The Lounge Orfanz shows are added constantly so check the show dates calendar often.